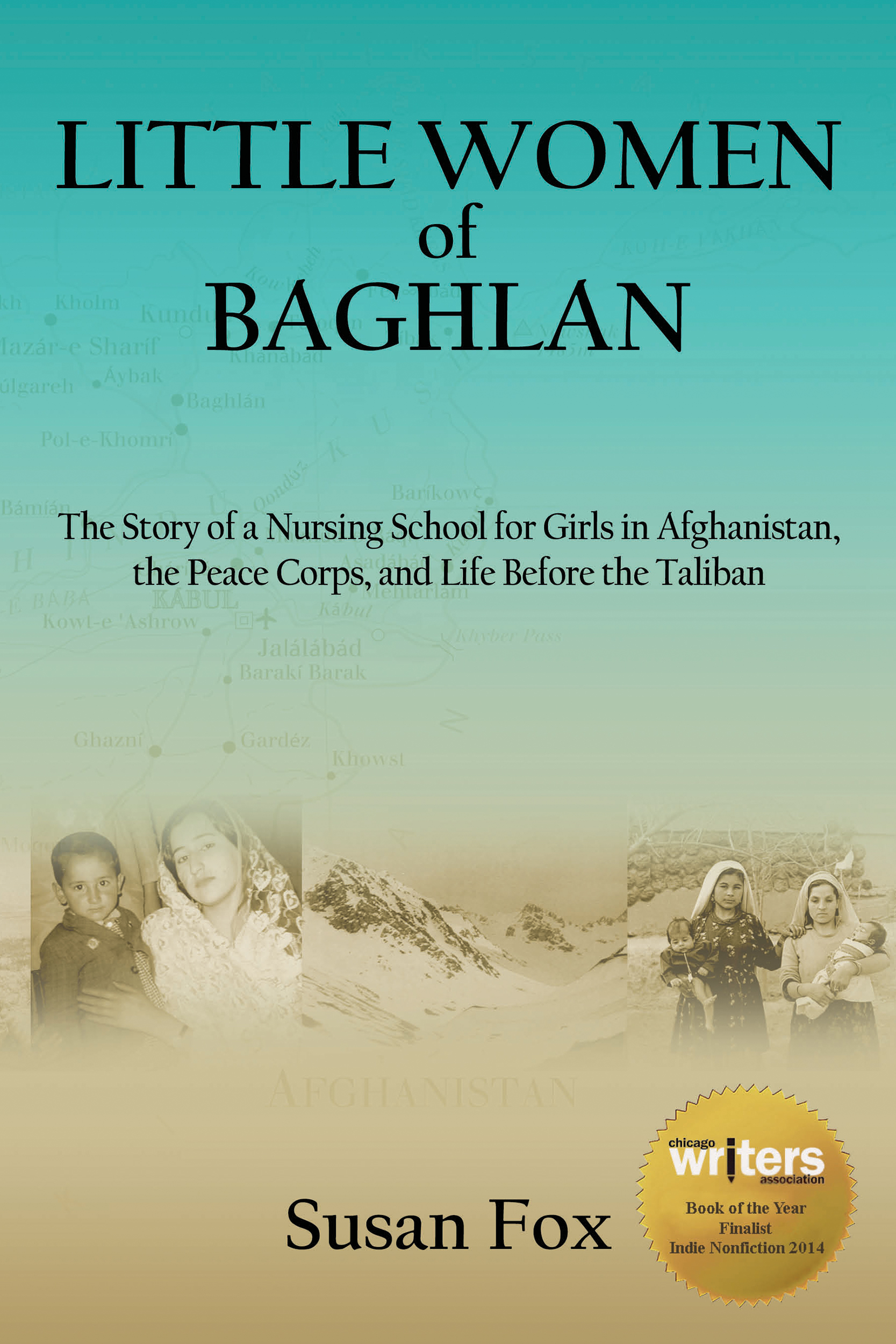 The true account of an ordinary young woman who answers the call to service and adventure, Jo Carter's story rivals the intrigue and suspense of any novel, unfolding against the tumultuous backdrop of the 1960s: Civil Rights, Vietnam, the Peace Corps, and a country at the crossroads of China, Russia, India, Pakistan, and Iran.
Jo deploys to Afghanistan 1968, before the Russians or the Taliban. She doesn't bring much: a few clothes, a shortwave radio, and a crisp, new diary. Over the next two years Jo writes about her nursing school, and her young students, the hospital without running water, the Afghan neighbors peeking over the compound wall, the juie puppy she adopts, the hardships, friendships, parties, and eventually, the Soviet presence within the country. A half century later, her words are a window to the past—when Afghanistan was on the cusp of becoming a modern nation. That country is gone, and there is little evidence to indicate such a time or place ever existed.
"Taksi!"
Jo set her bag in the dust, among blades of grass worn thin by countless footsteps. A spindly row of trees cast elongated, early-morning shadows across the taxi bazaar, but already, passengers were queuing up.
A driver waved her forward. "Kabul?" He raised his eyebrows and nodded reflexively, eager for one more fare and a full payload. "Zut zut shodan!" —Hurry, hurry! "I have one seat left."
Jo had done this a dozen times. It was another routine trip, but a reprieve nonetheless, a welcome break from teaching five and a half days a week. She climbed into the back seat of a sedan, a dusty, Russian-built Volga.
What People are Saying About the Book
"The story of a love affair . . . certainly not least, a love affair with Afghanistan itself."
Dr. Michael Spath
Professor of Middle East Studies, Indiana University-Purdue University
"A testament to the strength, courage, and tenacity of nurses . . . Readers will learn as much about 1968 Afghanistan as they will about 1968 America."
Nancy Browne, RN, MS
International Academy of Nursing Editors
"An extraordinary and perceptive book"
Mike Donaghue
Dem Archivist at the United States Senate, Judiciary Committee
"A great read . . . I was brought to tears, recognizing that much of what this book reveals about Afghanistan is largely the same today as it was then. I recommend this book . . ."
Walter Blass
Navy Veteran, professor at Fordham University, and Country Director of the Peace Corps in Afghanistan, 1966-68
"One terrific book!"
"Fascinating, well written story."
"Great read!"
"I couldn't put the book down until the last page."
"Five Stars. This book is about the triumph of the human spirit."
–Amazon/Barnes & Noble Reviews

"Susan Fox creates a narrative as compelling as any novel. She brings to life a very different time and place . . ."
Kate Hawthorne Jeracki
Content Manager Internal Communications, Colorado State University
Contact
the Author
---
Susan will travel and speak about her book on Afghanistan Women, sign copies, and answer questions. Email Susan and ask her to attend your function.
Send a Message
Book
Club?
---
View our suggested
discussion questions.
Read More